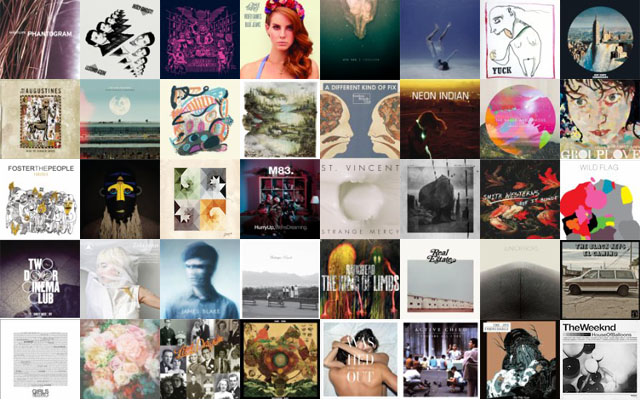 Putting together a list of my favorite tracks for 2011 was a blast. Personally,I managed to see more live music this year than ever before, both in the SF Bay Area and Seattle, and I gorged myself on Indie music at SXSW in Austin this past spring. I pared down hundreds of candidates down to the top 40 songs that I will remember the year by. For me, 2011 was another great music year.
For many of the tracks, you'll see that I've put pointers to other songs from that artist, as my not-so-underhanded way of adding more to this list.
Here we go, starting with number 40.
You can also view a summary list along with iTunes, Amazon, Spotify, and Rdio playlists.